Welcome to Capri Club International Mansfield Notts. Branch
Organisers of the Wonderland Classic & Sports Car Festival - June 26th & 27th, 2021

"FREEDOM!" ... thanks to Sam at The Classicwise Collection for organising the gorgeous spring
evening car meet on April 22 at the Dovecote Inn, Laxton (north Notts) ... out and about at last!


WONDERLAND 2021 is open for business!  Click on HERE for more details and entry forms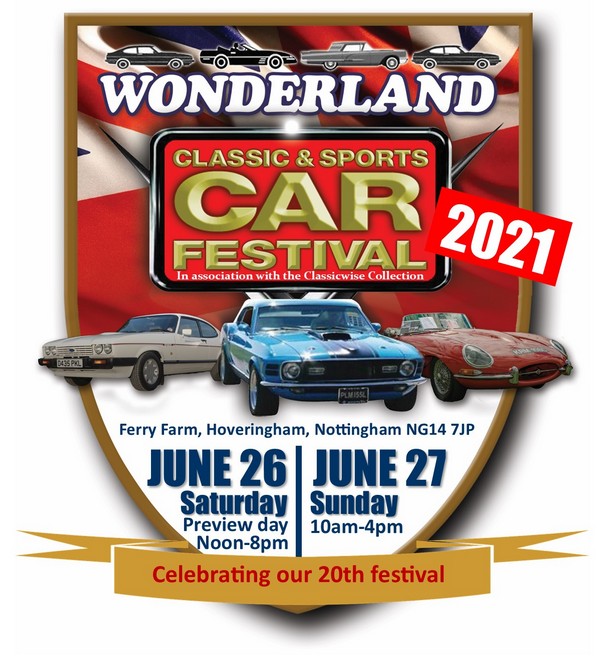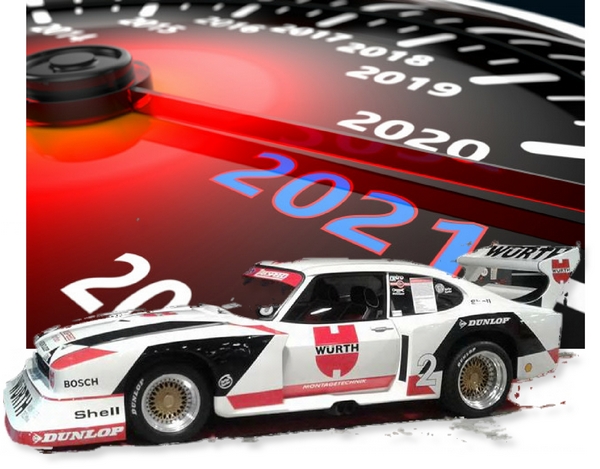 "HAPPY NEW YEAR 2021 to all our members, their family, our sponsors
and the classic & sports car world!"
Pictured: Paul's Zakspeed Tribute Capri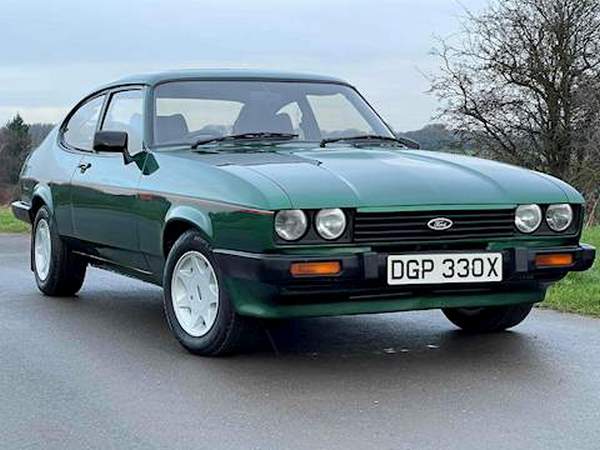 FOR SALE: Capri 2.8 Injection 1981 Metallic Green
Fully restored and converted to 5-speed box. £16,995.00
Click on the photo to take you to The Classicwise Collection for many more photos and details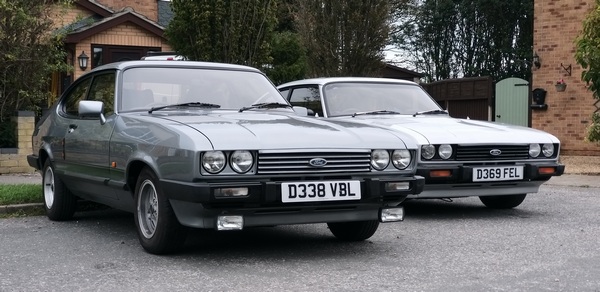 Suffolk Laser Quest - Duncan & Conor over in Suffolk with their two Laser MKIII's
D338 VBL Conor's Nimbus Grey 2.0litre Laser v his Dad's D369 FEL Stratos Silver 2.0litre Laser
(Our most 'Easterly' members)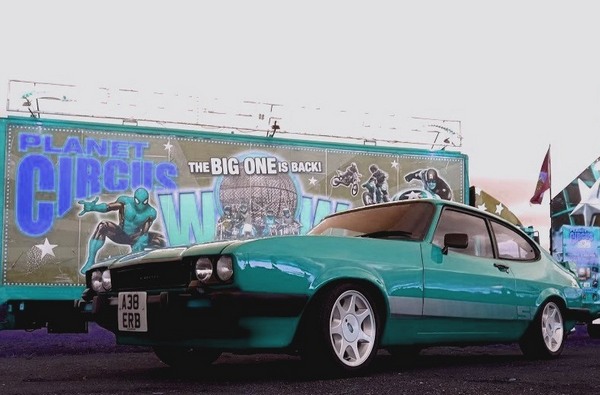 What do you think about my change of Capri colour from Cardinal red to 'Aquatic' ?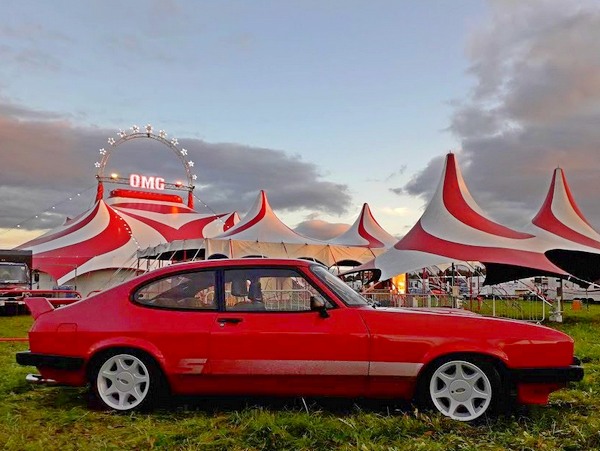 "The circus is in town" Planet Circus is on Derby Road, between Kirkby-in-Ashfield and Annesley
Notts. (jcn 27, M1) Oct 7th to 18th. It made a great location for a few 'Capri' shots.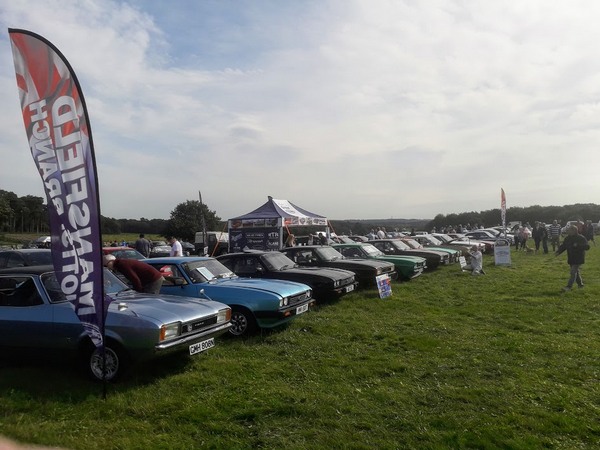 Notts Classic car & Bike Show - Thoresby Park (north Notts) - September 13th
It was only our 3rd show of the season - but to some people it was actually their FIRST event
of 2020!  We had 10 Capri's on display - five of them MKII Capri's!
We won Runner-Up best Club dusplay

August Bank Holiday Monday 31st
We won 'Best Club Display' award at Capesthorne Hall (nr Macclesfield).
Chris, myself and Tim proudly holding the trophy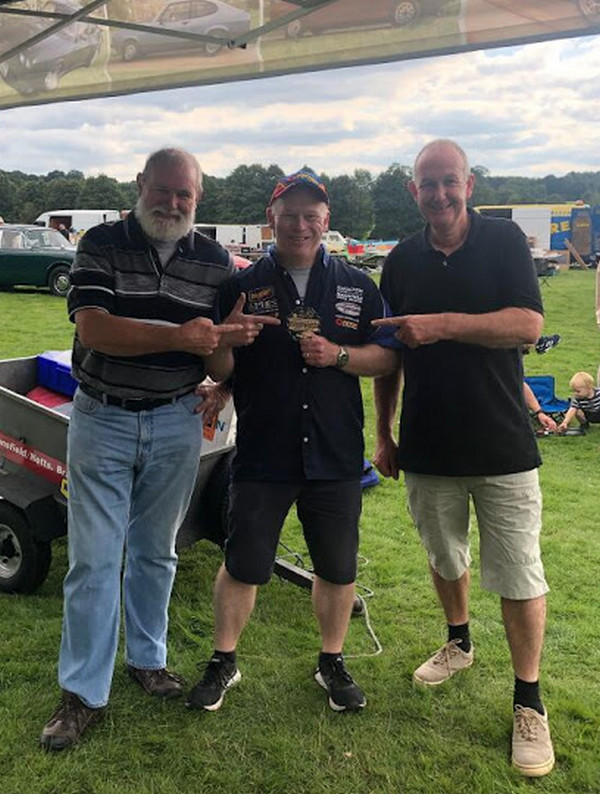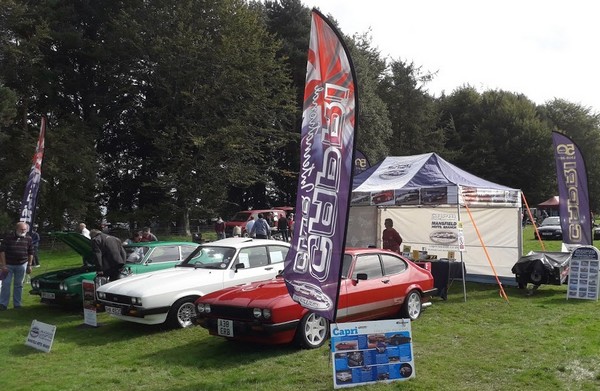 Above: Our 3-capri display at Capesthorne Hall
Chris's Modena Green RS3100; Tim's Diamond White 3.0S; my Cardinal Red 2.0S

Old Ford Rally - British Motor Museum, Gaydon, Warwickshire - August 23rd
Our FIRST event in 2020 and it was so good to catch up with everybody again after
such a long lockdown. We had 13 Capri's on display with Michael's 280 Brooklands (below)
finishing the line-up.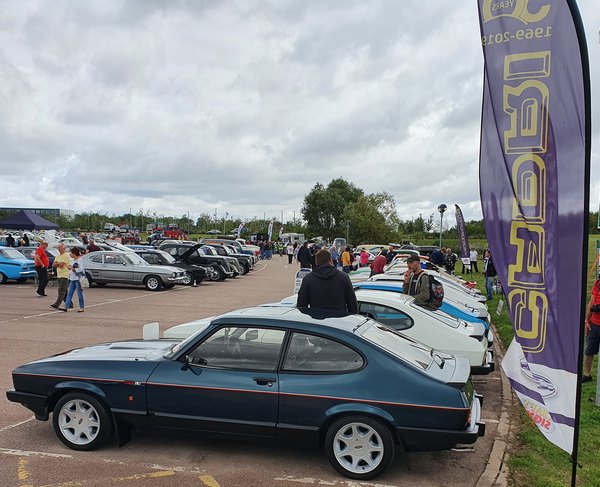 Please click on the Wonderland tab (above) for our 2021 dates

While we are all in lock-down, why not take a step back in time and indulge yourself in 20 years of our
Wonderland show history - click on the WONDERLAND tab and scroll down the page.

PRESENTATION NIGHT 2020 - check out the slideshow below for all the photos >

Check out my interview with Planet Auto at the Classic Motor Show (below)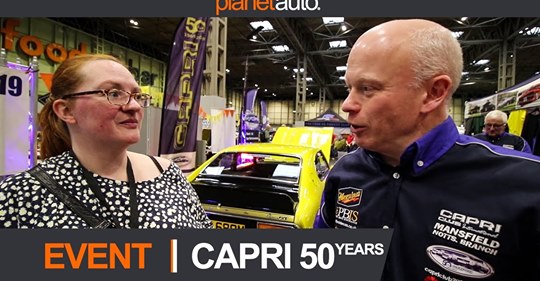 PlanetAuto NEC 2019 interview with me, Alan Sutcliffe - Capri Club International
Capri 50 Years - the background to it, our stand here at the Classic Motor Show, NEC Birmingham and all about our Club