Welcome to Capri Club International Mansfield Notts. Branch
Organisers of the Wonderland Classic & Sports Car Festival

Prom Capris: It was a privilege for us to be invited to provide two of our club Capris as
Prom cars for Kira and her friends on June 30th. Paul's Zakspeed Tribute (above) and my
Cardinal Red 2.0S were the wheels for the night. We went on a photo shoot in nearby Sherwood Pines
with Kira and her friends before driving them to the John Fretwell Centre near Mansfield for their Prom night.
We certainly attracted a lot of attention that night!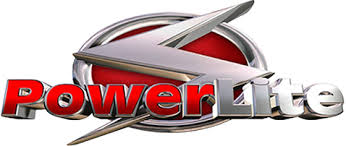 Capri Club 10% discount on Powerlite FORD Performance Electrics
Text your name and membership number to 0771 418 1250 for details of the Capri Club discount code.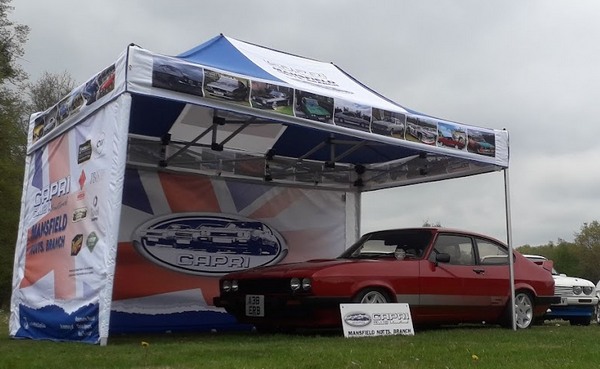 Our brand new 2022 patriotic Capri Club marquee is here!
Thank you to all our sponsors and Club members who have contributed to this project  and
in particular thanks to Dan and Steve at Panel Graphics for their help getting the marquee
completed ready for our first big show at Thoresby Park on May Bank Holiday (above)
Marquee produced by Mini Marquees (Mansfield)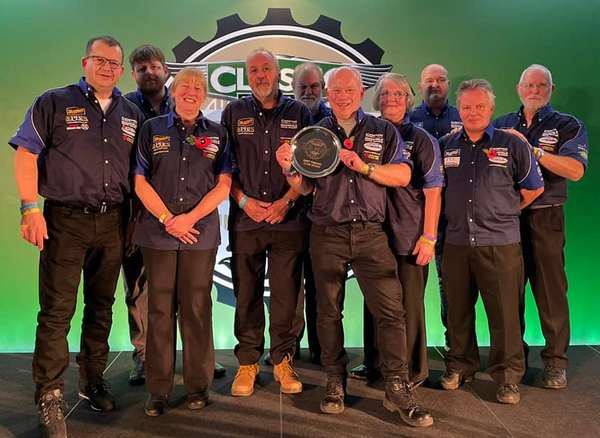 Classic Motor Show NEC - November 2021 Best Themed Club Stand winners!
There were 250+ car clubs at the NEC Classic Motor Show this year
Winning Best Themed Club Stand made all the hard work very worthwhile
Thank you to all the Capri Club crew who helped pull it all together - photos below >

Check out the latest Classic car website packed full of contacts, ideas, events and friends
Evoke Classics




BELOW: Slideshow for our NEC Classic Motor Show 2021 Best Themed Club Stand >

Check out my interview with Planet Auto at the Classic Motor Show (below)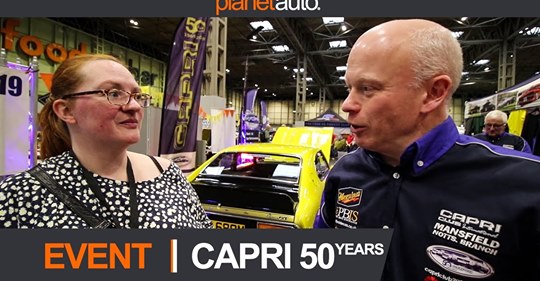 PlanetAuto NEC 2019 interview with me, Alan Sutcliffe - Capri Club International
Capri 50 Years - the background to it, our stand here at the Classic Motor Show, NEC Birmingham and all about our Club