Home
News
NEW Meeting venue -as from Oct 1st 2017
South Forest Leisure complex NG21 9JA
see 'Meetings'. tab for full details


We won Best Club stand at Wentworth Woodhouse (Rotherham) on September 17th Plus Russ won 'Best car on a club stand' with his red 3.0litre (far right) and I won 'Best Daily Drive' with my red 2.0S (far left) - great day and what a fantastic backdrop!

Our 2nd trophy in August this year was at Thoresby ... we won Best Club stand for our ten-Capri 'crescent' display.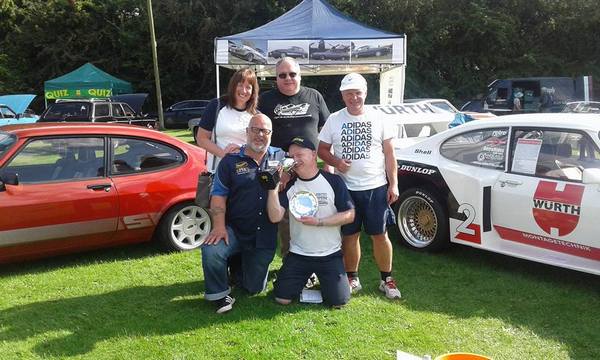 We won Best Club Display at the Boston Car Show on August 13th
Only 4 Capri's, but along with Club marquee, photo boards and stunning-looking Club members (above) i.e. Christine, Andy, Steve, me and Paul, we won that magnificent trophy!